Posted by Alan Stewart on Mar 9th 2022
Father and Son team, Greybeard (aka Michael Collins) and ChefRamen (aka Brian Collins) (both WaterTribe Veterans) finished first place in Class 4 double this morning! They completed the course in almost exactly 4 days despite grueling non stop contrary winds that continue to whip across the entire course. No doubt the made good use of their nice dry and warm cabin during this challenging EC. Well done guys you earned it !!
Greybeard and his son ChefRamen at the finish line in Key Largo 2022 (left) and 2002 (right). In 2002 there were a total of 5 (yes 5) finishers out of 24 entrants. These guys were second overall and first place in Class 3 that year.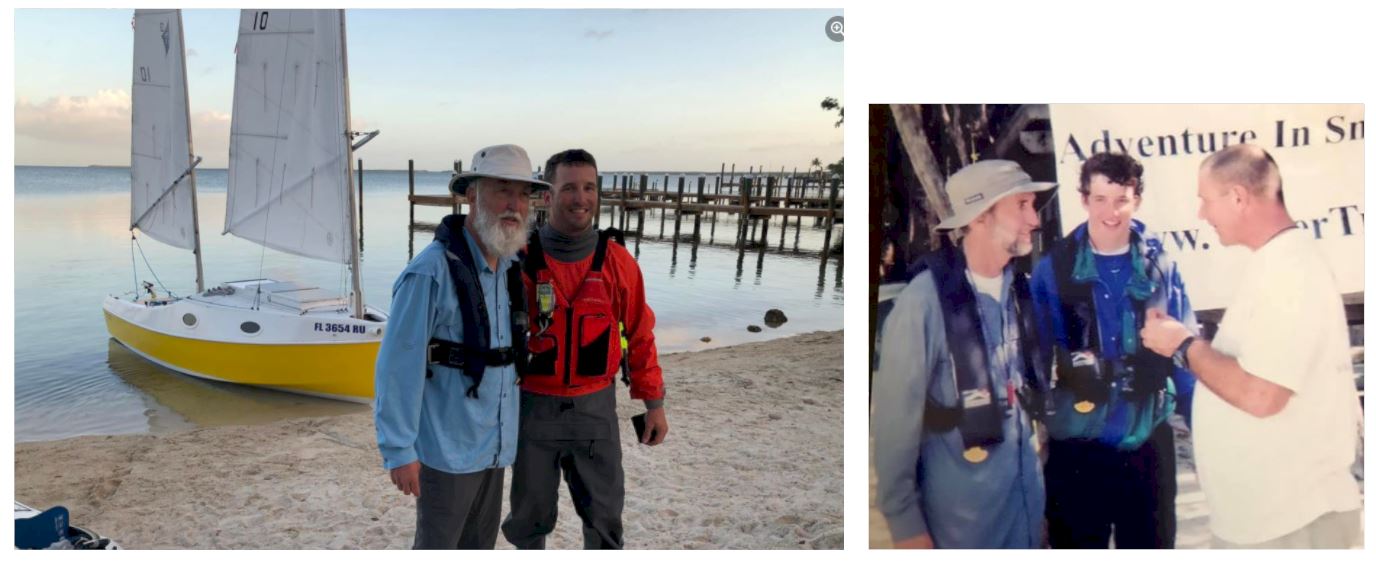 Picture from onboard Key Largo sunrise finish ahead!

Pictures of them coming into the dock (thanks Paula!)